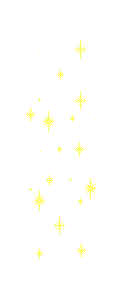 Welcome to our News Page where you'll find news that is relevant to our site, but probably not of much interest unless you're our friends.
We will however try to also add links on this page that we do feel may be of interest to you.
(This Page Updated Frequently)
Newest News
Gidget's Bad Habit members,.. Ron Karis,.. Ronnie Lee,.. and Randy Stockum have recently partnered on leasing a building that will be the new rehearsal hall and center of operations for GBH and StarQuest Productions.
UPDATE
We are starting to get the equipment together and as a matter of fact have already started recording a couple of demo sessions at the studio.
---
Check out Former GBH drummer STEVE CHOATES new band,.. NOT EXACTLY DYLAN by going to www.notexactlydylan.com . This is one of the Very Best Classic Rock/ Pop bands in the Metroplex. Their harmonies are Incredible!
---
SPEAKING OF STEVE,..
Steve Choate is talking about joining the other GBH members to help out in recording their first Official "ALL Original" music project. "It would be Great because we all know Steve and his style, and there is nobody we'd rather have onboard. " This Does NOT however mean that Steve will be leaving NED.
Randy Stockum recently rejoined his former bandmates in "FEVER" to perform a Great Elvis gig along side of International Elvis Impersonator, JAMES L. WAGES in Hawkins, Tx. "It was a Great experience to work with all of them again and to see all of his friends from James' Fan Club. THANKS to James and all of Fever for a Very Memorable evening."
---
We are proud to direct your attention to Beautiful Singer KATIUSKA HANOHANO's web site at www.katiuska.net . Katiuska has been selected to MC for the Martial Arts Federations Award Ceremonies in Las Vegas. Keep up the Great work Katiuska.
---
The members of GBH are working on a CD project that they are hoping to have released by Christmas of this year. Several demo's have already been recorded and each of the guys are busy writing new music and looking at old songs to see what will make the most cohesive work. Two original demo's have been recorded in a raw form. Ronnie Lee's very cool song,.. "EXCUSE ME",.. and Randy Stockum's ,.. "DON'T WANT TO LOVE YOU ANYMORE".
Not to be out done,.. Ron Karis has a couple of new songs too,.. but everyone is pushing for his song, "MY LITTLE TEACUP" .
We are also hoping to get a couple or three songs from Steve as well, since he is a Great songwriter. Keep a watch here for more Updates as they become available,.. and until then,.. "Buzz Buzz-A-Diddle It!!